Become an Adviser
Can one person really make a difference to an entire high school community? The answer is a bleacher-stomping, rafter-shaking thunderous YES!
Apply Now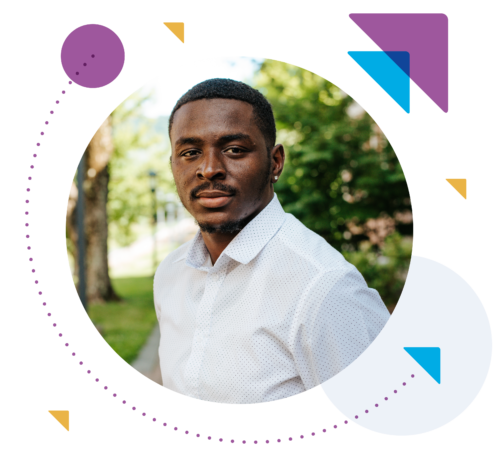 I want to be a leader who cultivates students who have experienced barriers. I'm empowering them to pursue postsecondary education so they can give back to the next generation of leaders. Shyheim Stafford, College Advising Corps Adviser, Appalachian State University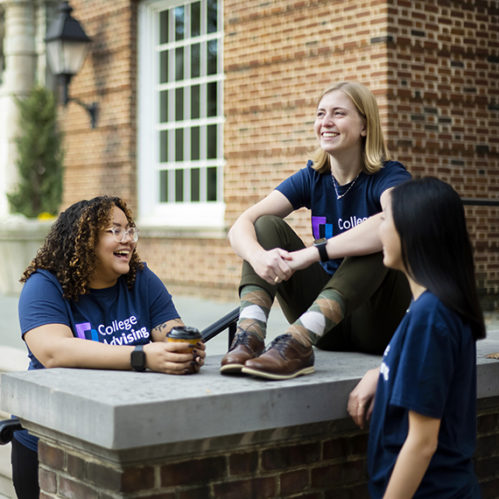 College Advising Corps recruits and trains recent college graduates to serve as advisers in underserved high schools.
We look for forward-thinking, innovative, and passionate individuals who are willing to knock down barriers to postsecondary education.
As an adviser, you gain valuable leadership experience and problem-solving skills that today's employers require, plus an enviable professional network that will serve you for decades to come.
And you'll transform more than a few lives along the way!
The one-on-one time we have with students is invaluable. This is what makes college advising so impactful. Elizabeth Herrera, College Advising Corps Alumna, University of North Carolina at Chapel Hill
Apply Now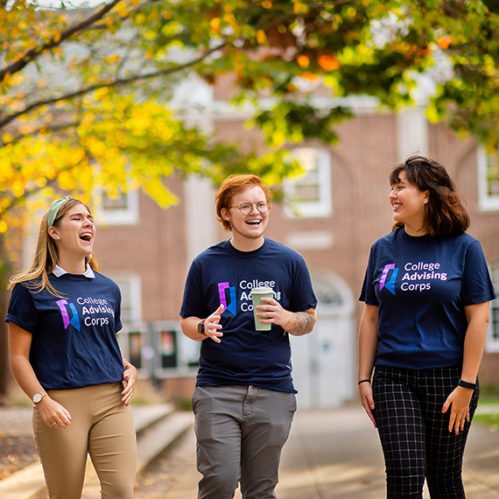 Make bonds that last a lifetime.
When you join College Advising Corps, you're immediately welcomed to a vibrant community with thousands of alumni around the country who've shared your experience. Some advisers continue on to graduate school and others find exciting career opportunities in various disciplines in the public and private sectors.
One thing is for sure, our alums are committed to equity—helping others remains strong. The bonds you make while serving last a lifetime.
After the Corps